Whitby, the archetypical seaside town of the
North and the Goth capital of England.
I know how to play these games. So, I've been concerned over not really being involved in my Church lately, you know, not going and not talking to people there who I used to count as friends when I do go. Instant solving of that, obviously, was to go on a weekend retreat with the people from Church! Yes, of course. It was in a lovely place, Whitby, and there are some nice people. But we were very late in saying we'd go (like, the week beforehand) and so there wasn't a great deal of time to factor in the idea of two small children being there. As a consequence there wasn't really anything organised for them. I attended some Bible study sessions and Tilly was left holding the kiddliwinks because the youth workers wouldn't look after our eldest. Our Church is, apparently, very inclusive and moreso than other places. This upset Tilly and so, in turn, I got upset too. She pointed out that I was upset and that this was why she hadn't really wanted to go. This, in turn, made me feel even worse. I don't recover well from things like that.

Barn dancing, UK style, this is not the one that my Girlie was
at, but you get the idea.
We then went into Whitby for the afternoon, which was nice enough. Whitby is a nice place, and there are so many things there that I would love to have access to. I offered to buy something for Tilly's birthday. She had but to name it. Tilly liked many things there but did not take me up on my offer. We went to the beach, the abbey being up too many steps after walking into Whitby for us to safely go with the Girlie. Both of them enjoyed it, even Tilly mellowed a little. We spent that evening with Tilly and Girlie going to the Church group barn dance, which they both thoroughly enjoyed, and the Boy and I in the room. He went to sleep, I got bored. Girlie and Tilly returned late and exhausted but happy.
Sunday we went to Whitby again so the children could play on a park we'd seen. They enjoyed it, I was tired and bored, as is usual, and they were both too tired to
really
play on it. Though they did enjoy it. We then attended our church group's communion service, which overran, and then left later than planned, near 4pm. I drove us back home, Tilly and I had some takeaway, and the children were bundled off to bed. Girlie woke to be sick from all the travelling and then I was back at work. Everyone else slept in. The joys of home schooling I guess.
Monday was a school trip. I hate organising school trips, I hate running them and I hate the stress for making sure everyone is accounted for. Don't get me wrong, I love where we went and I love the tour that I get to give to help the students with coursework. But I do not enjoy the whole thing about trips. It comes from one I ran about six years ago now where the students were badly behaved (they got us banned from the place by managing to deface some displays with marker pen and swearing at members of the public) and one managed to shatter his pelvis. Turned out he had brittle bone disease, that the school had not been told, and that he was running in an area with clear signage saying not to run after having been told by two members of school staff to not enter the area he was running in. He was airlifted to a hospital and we had to send a member of staff with him, then we had to... Oh, you get the idea. Since then I hate trips. So, stressful Monday. Then I had a meeting as part of my role at work, being watched by my boss, I hated that too.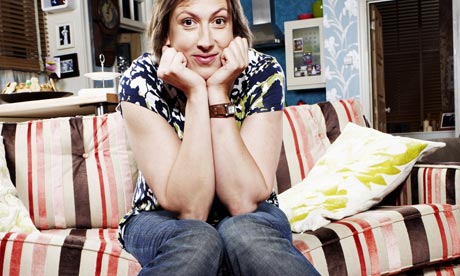 Monday evening was fraught, I got back and was straight into looking after the Boy. They were both very tired and Tilly needed sleep quickly. I had a hurried tea and then the Boy took a while to get to sleep. Indeed, he had napped at midday and so he wasn't even ready to sleep until 9pm - meaning I couldn't work nor prepare for the Tuesday. I fell asleep and was unable to get downstairs until 10pm, I then went to bed. Tuesday was a busy day. Teaching all day, duties at the end of school and lunch. Yeah, I know, get a real job. Even so, I was shattered and then I came home to help look after the Boy while Girlie went to ballet. Then the Boy took a while to get asleep, again, meaning no work or preparation that night too. It was hard work. Then Tilly and I argued.
Yesterday was another big day and we spent the evening trying to repair bridges.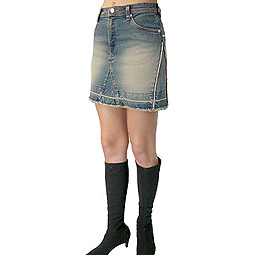 Today has been long, and then there was a meeting at the end of the day and then I had to try and get things sorted for first thing tomorrow. Which I failed to get finished. I missed the lovely print unit people (they left at 4pm) and so much of what I need to get done is unfinished (no card you see) but even that took until 5pm. I then had the Boy at home until 6.30pm, the Girlie until 7pm, then Boy to bed, then cooking tea. Now too tired to work. If I get an early night I hope to wake at 5am tomorrow. If I do that I have planned to reward myself with a skirt, vest top and boot wearing morning. Maybe some tights, maybe not. I have no idea how any of this is relevant to anything, but I have reported it nevertheless.